Dedicated vacation advisors are available to assist you at 1-800-851-8233.
Monday through Friday from 9:30 AM to 7:00 PM EST.
Email: info@travelink.com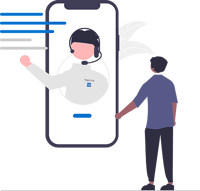 If you're still considering your travel options, you can submit a Trip Request below and we'll contact you via email within two (2) business days to start the planning discussion (ideal for after-hours requests).
OFFICE LOCATIONS:
TENNESSEE
Employee Vacation Programs Headquarters
404 BNA Drive, Suite 651
Nashville, TN 37217
Tel: 800-851-8233
Fax: 615-367-0012